With holiday shopping underway, it is important to keep children's safety in mind when selecting a gift. The United States Consumer Product Safety Commission tracks toy recalls and provides tips for making safe choices of toys, as well other holiday safety.
On October 19, 2023, Fisher Price issued a recall for its Thomas & Friends Wooden Railway Troublesome Truck & Crates and Thomas & Friends Wooden Railway Troublesome Truck & Paint after receiving a report that one of the plastic pieces on the train became loose and fell off, posing a choking hazard.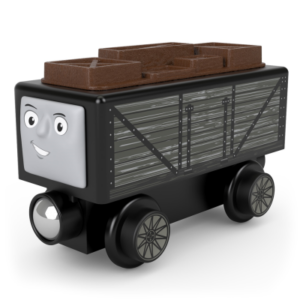 Where Were the Toys Sold and What are the Model Numbers?
The products were sold on Amazon.com and other online shopping sites as well as at Barnes & Noble stores and other specialty stores. The products were sold all over the country from February 2022 through August 2023. Following are the model numbers that can be found on the bottom of the toys:
What Can Be Done with a Recalled and Harmful Toy?
Consumers should immediately stop using and return these products. To do this, go to www.service.mattel.com and select "Recalls & Safety Alerts." This will provide directions for obtaining a pre-paid return label via email. Once you receive the label, you should package the recalled product and mail it. Once Fisher Price receives the package, you will be issued a full refund.
In addition to toys, the Consumer Product Safety Commission also maintains a database of recalled products for public access.
When you or someone you love is injured by a defective product, a personal injury lawyer should be consulted regarding the potential liability of the manufacturer and retailer. SUGARMAN has a team of dedicated personal injury attorneys who represent those who have been injured. If you have been hurt in an accident and wish to speak to one of our attorneys regarding liability, please fill out a Contact Form, call us at (617) 542-1000, or e-mail info@sugarman.com.