Benjamin R. Zimmermann
PRINCIPAL AND MANAGING PARTNER
Securing some of the largest personal injury verdicts in Massachusetts for his clients.
31 St. James Ave.
10th Floor
Boston, MA 02116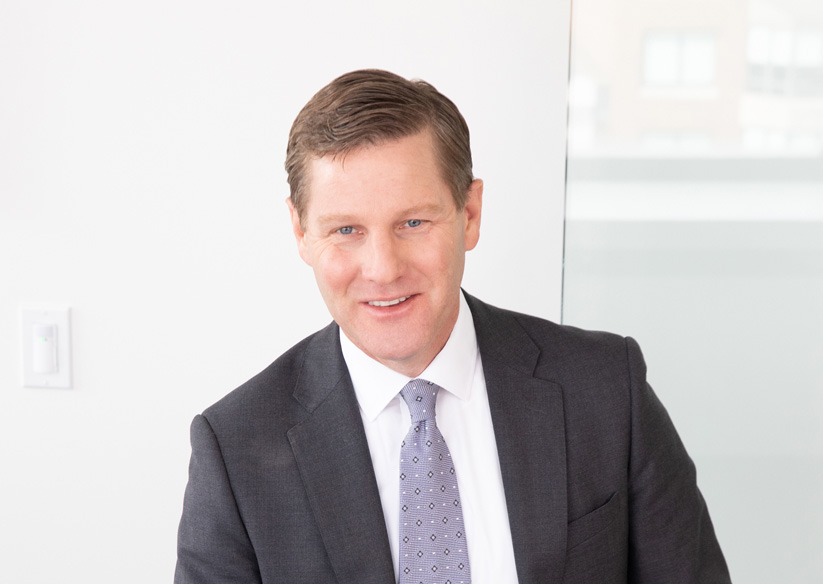 Biography
Ben Zimmermann's success for his clients stems from his proven record at trial. In his over twenty years of practice, Ben has secured some of the largest personal injury verdicts in Massachusetts, including seven and eight figure verdicts in medical malpractice, construction site, defective products, motor vehicle and airline negligence cases. In one year alone, Ben obtained two of the largest personal injury/wrongful death jury verdicts in Massachusetts, including a $20.6 million wrongful death verdict against Toys "R" Us for a defective pool slide – an award which was upheld by the Massachusetts Supreme Judicial Court in its landmark opinion, Aleo v. Toys "R" Us, Inc. Ben and his partner David McCormack obtained a $30.55 million medical malpractice verdict for the family of a child injured at birth, one of the largest medical malpractice verdicts in Massachusetts history. With results like these, Ben has routinely been named as one of the Top 100 Massachusetts Super Lawyers, and has been inducted as a Fellow of the American College of Trial Lawyers.
Ben's career and practice has been dedicated to the litigation and trial of personal injury cases, with an emphasis in the areas of defective products, medical malpractice, construction site accidents, and premises liability. He has also litigated, tried, and handled the appeal of cases aimed at obtaining insurance coverage for injured clients where coverage is disputed. Ben is a member of numerous bar organizations and committees, and is a regular lecturer at continuing legal education programs and to area law students.
After graduating from Fordham University School of law in Manhattan in 1999, Ben took a position in the litigation department of a large firm in New York, but quickly realized that he wanted to represent individuals in the courtroom. Presented with the opportunity, Ben joined SUGARMAN as an associate in 2000 and became a principal of the firm in 2007. Ben has served as SUGARMAN's Managing Partner since 2013.
Significant Cases
Kidney damage from over-prescription of NSAIDS
Settlement of medical malpractice case on behalf of 70-year-old patient who was over-prescribed NSAIDS (Indomethacin) by physician and nurse practitioner in Quincy, MA, to treat gout for more than two years. The medication caused irreversible kidney failure, forcing the patient into dialysis for several years.
Verdict in labor and delivery medical malpractice case
Following a two-week trial in Suffolk County Superior Court in Boston, SUGARMAN Principals Benjamin Zimmermann and David McCormack obtained a $30.55 million jury verdict on behalf of a child who suffered permanent and catastrophic brain injuries during his mother's labor and delivery at a Boston hospital. The jury agreed that the nurse responsible for monitoring the baby's heart rate and well-being during labor had failed to ensure that the baby was responding appropriately and that the nurse's failure to comply with the standard of care resulted in the baby's severe oxygen deprivation going undetected. The jury awarded damages for both the young boy and his parents.
Jury verdict for Massachusetts woman injured on operating table
An Essex County jury sitting in Newburyport rendered a verdict in favor of a 42-year-old woman who suffered significant neck injuries at a hospital in Lynn, MA, after being positioned on an operating room table for routine surgery. After she was anesthetized and medically paralyzed, her unsecured head fell off the table resulting in permanent nerve damage to her neck.
Wrongful death - Complications of colonoscopy
Settlement of medical malpractice lawsuit for widow and family of middle-aged man who became brain damaged and ultimately died as a result of a ruptured spleen suffered during a colonoscopy. While the complication is rare, it is known to occur. The medical negligence case/wrongful death case was brought for failure to recognize signs of splenic rupture and bleeding in the hours following the procedure.
Failure to diagnose and treat coronary artery disease
Settlement against primary care physician for family of patient with multiple high risk factors who died from myocardial infarction.
Negligent lumbar disc surgery
Settlement for 48-year-old patient when spinal surgeon damaged a nerve root during surgery. The patient sustained lifelong personal injuries as a result.
Education
J.D., Fordham University, 1999
B.A., Washington University in St. Louis, 1996
Bar Admission
Massachusetts, 2000
New York, 2000
U.S. District Court of Massachusetts, 2000
U.S. Court of Appeals (First Circuit), 2009
Affiliations
Fellow, American College of Trial Lawyers
Massachusetts Academy of Trial Attorneys
American Association for Justice
Massachusetts Bar Association
American Bar Association
Fellow, American College of Trial Lawyers
"Top 100 Massachusetts Super Lawyers", 2013-2022
"Massachusetts Super Lawyers," Law and Politics, 2011-2022
"Massachusetts Super Lawyers, Rising Stars," Law and Politics, 2005-2010
"The Best Lawyers in America", 2012-2022
The Best Lawyers in America", Lawyer of the Year – Medical Malpractice, Plaintiff 2022
Boston Magazine's "The Top Lawyers of 2021"
"Wicked Good Bostonian #9", The Boston 100, 2017
Knox vs. Schechtl Maschinenbau GmbH, et. al. 1:17-cv-11144-GAO (2019)
Kirkwood-Boulter, et al. v. Massachusetts General Hospital, et al., 35 Mass. L. Rptr. 38 (2018)
Aleo v. Toys "R" Us, Inc., 466 Mass. 398 (2013)
Nna, et al. v. American Standard, Inc., 630 F. Supp. 2d 115 (2009)
Hooper v. Davis-Standard Corp, et al., 482 F. Supp 2d 157 (2007)
Quincy Mutual Fire Ins. Co. v. Quisset Properties, Inc., 69 Mass. App. Ct. 147 (2007)
Morgan v. Lab. Corp. of Am., 65 Mass. App. Ct. 816 (2006)
How SUGARMAN Can Help You.
1

We will listen carefully to you.

2

We will advise you regarding your potential case and the relevant law.

3

We will investigate for you and bring legal proceedings if appropriate.
SUGARMAN lawyers know that the damage done to lives by injury can be profound, yet often difficult to quantify or describe. And those effects last a lifetime. Our personal injury lawyers have the experience and resources to make a powerful case by developing the evidence and using expert consultation and testimony in order to prove your claim at trial. Just as important, we represent the injured and their families with special regard for the social, mental and emotional issues they face.