Breadth of Practice and Experience
Few firms in Massachusetts have achieved jury verdicts and settlements in such a wide range of practice areas, including cases involving medical malpractice, defective products, explosions and fires, construction site accidents, car, bicycle, trucking and other vehicle accidents, airplane accidents, and property defects resulting in injuries. There is almost no type of personal injury case that SUGARMAN attorneys have not handled.
Industry Recognition
For an eight-lawyer firm, SUGARMAN attorneys receive personal and professional recognition that is unparalleled in the field of personal injury law. Every one of our partners has been chosen by their peers as a "Massachusetts Super Lawyer" or "Rising Star" for years on end. The recognition and success does not end there.
To view additional recognition, successes and affiliations for each individual attorney, please visit their profile pages listed under Our Team.
The individual achievements attained in a team setting include:
Three Fellows of the American College of Trial Lawyers
Four Advocates of the American Board of Trial Advocates
Partner named as "Top Ten Massachusetts Super Lawyers" for over a decade
Five partners named "Top 100 Massachusetts Super Lawyers"
Four partners named "Top 100 New England Super Lawyers"
Partner repeatedly named "Top 50 Women Massachusetts & New England Super Lawyers"
Six partners listed in "The Best Lawyers in America"
Partner named "Lawyers of the Year", Massachusetts Lawyers Weekly, 1999
Partner named "Best Lawyers in America", Lawyer of the Year, 2010
Partner named one of Massachusetts Lawyers Weekly's 2012 Top Women of Law
Our History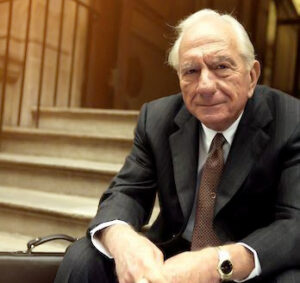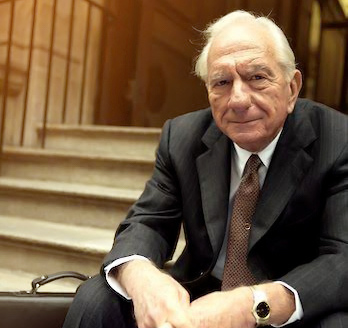 SUGARMAN is one of the oldest and most well-respected civil litigation firms in Boston.
The firm traces its roots to the law practice of Nathan Fink, who began practicing law in Massachusetts in 1920. Paul Sugarman, after serving as an attorney in the U.S. Army JAG, joined Mr. Fink in 1958. Paul's brother, Neil, joined the practice in 1967. SUGARMAN's next generation of trial attorneys continues the firm's tradition of tireless advocacy and achieving ground-breaking results for its clients.
Since its inception, SUGARMAN had been located in the heart of downtown Boston. SUGARMAN is now located in Boston's Back Bay area at 31 St. James Ave. on the 10th floor of the Park Square Building.
Since its inception, SUGARMAN has grown both in reputation and size and has come to be recognized as one of the preeminent plaintiff's trial firms in New England. While concentrating on representing injured persons and the families of those killed through the wrongful conduct of others, the firm also continues to represent clients involved in a broad spectrum of civil litigation. Marianne LeBlanc joined the practice in 1993, Stephen Sugarman in 1999, Ben Zimmermann in 2000, David McCormack in 2003 and Stacey Pietrowicz in 2008.
SUGARMAN principals have served in numerous leadership positions in local, state and national bar associations. Their common goal is to continue the firm's tradition of excellence in representing clients, especially individuals injured by the wrongful conduct of others. They frequently lecture to bar groups as part of continuing legal education and to non-legal organizations to educate the public about the legal system. The firm, as a part of its commitment to represent injured persons, advocates legislatively for injured consumers both nationally and in Massachusetts.
The noteworthy accomplishments of SUGARMAN's attorneys include: representing the Chief Justice of the Superior Court in proceedings before the Supreme Judicial Court in 1978, investigating allegations of misconduct in the Boston Municipal Court at the request of the Supreme Judicial Court in 1990-1991, and establishing important legal precedents such as a spouse's right to claim injury to the marital relationship, admissibility of product design changes made after a defective product's manufacture, and application of the consumer protection statute to those injured by defective products. The firm's commitment to excellence has led to outstanding trial results for clients in both State and Federal Courts in Massachusetts.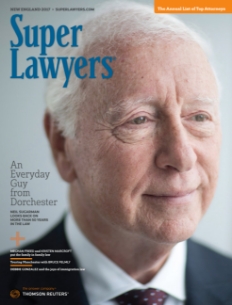 "People say a good trial lawyer is an actor, but I don't believe that. I think a good trial lawyer is very human and very professional at the same time."
Why SUGARMAN
Over 50 Years as a Leader in MA Personal Injury Law
When you're pursuing a claim for personal injury or wrongful death, you deserve the best legal representation available. For the personal injury lawyers at SUGARMAN, that means the personal attention of one of our partners. From the beginning of your case until the end. Listening. Returning your calls. Keeping you informed. Focused on achieving outstanding results for you and your family.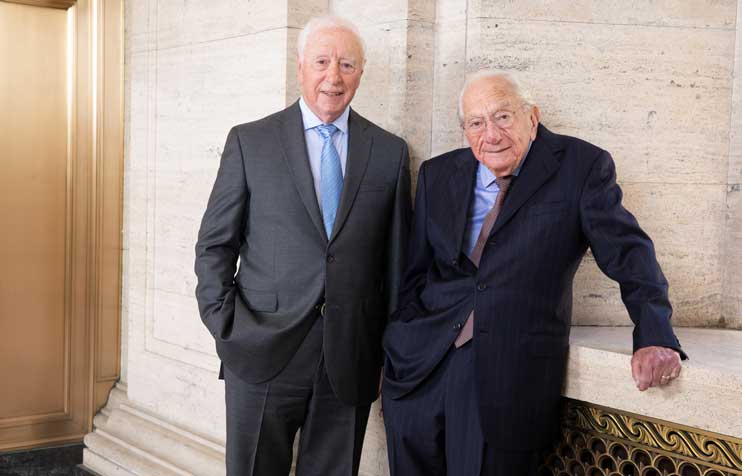 Although there are many personal injury lawyers in Massachusetts, the number of accomplished trial lawyers is relatively small. Located in Boston, SUGARMAN is one of the oldest, largest and most respected personal injury law firms in Massachusetts, with a record of achieving groundbreaking precedents and results for decades. At SUGARMAN, you get a team of accomplished Boston personal injury attorneys that will work long and hard to achieve the best results for you. Lawyers who are straight with you and have the resources and experience to handle the challenges of your personal injury claim, no matter how complicated. Although our office is located in the Back Bay of Boston, we travel to and litigate cases in every county in Massachusetts.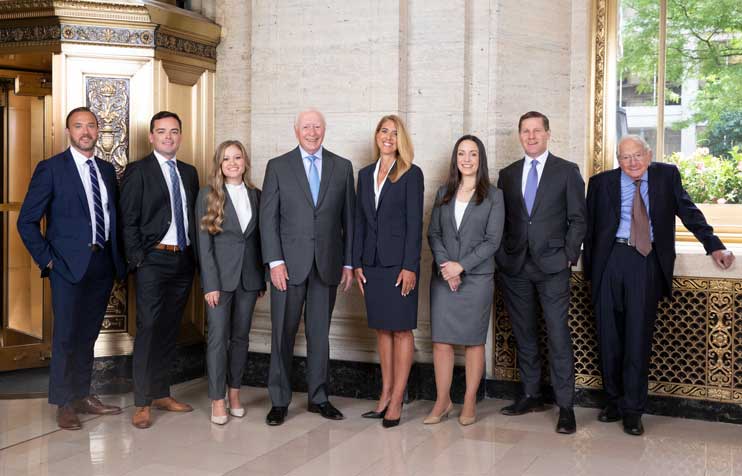 Accountability & Teamwork
Unlike lawyers who take in a client and then pass much of the casework to others, we believe that every client deserves an experienced lawyer who is in charge and accountable. A lawyer who answers to the client at all times and is ultimately responsible from beginning to end.
At SUGARMAN, you get that lawyer—along with an entire firm committed to your case. We understand the power of teamwork, exchanging ideas and sharing decades of experience with one goal in mind: to achieve outstanding results for our clients.
That is why, from the very first meeting, an entire team of lawyers stands behind the partner managing and handling your case.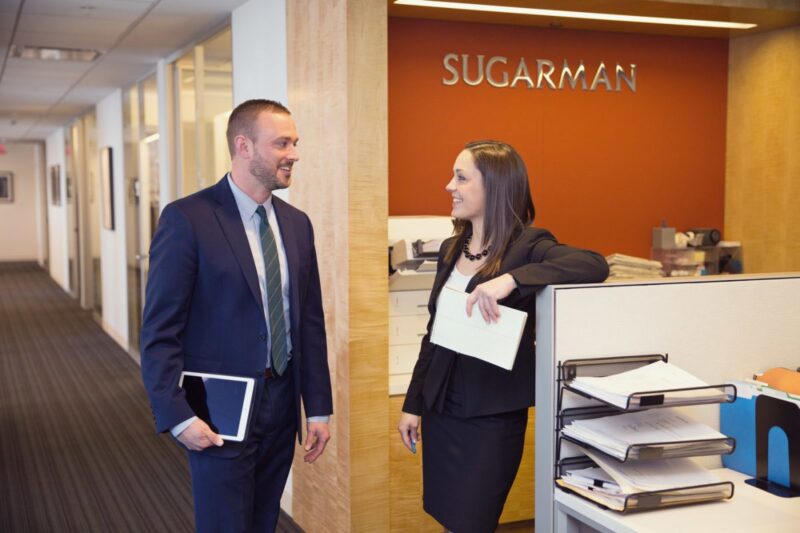 Proven Success with a Focus on the Client
Year after year, SUGARMAN delivers some of the largest and most significant settlements and jury verdicts in the Commonwealth of Massachusetts. In 2011 alone, in addition to numerous settlements, SUGARMAN attorneys obtained 2 of the 10 largest reported personal injury verdicts in Massachusetts; one of them being the largest. In 2019, SUGARMAN attorneys obtained the 3rd largest jury award in Massachusetts. The list goes on and on.
But we know dwelling on past successes is not what our clients need. What determines continued success for our clients is the attention and dedication applied to each case by our experienced attorneys.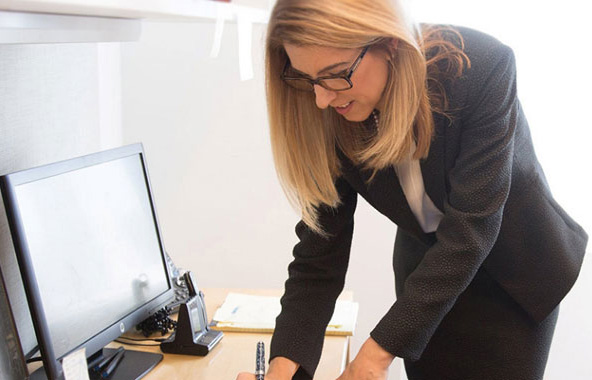 Ask Around
We encourage our clients to ask other lawyers, judges, friends and neighbors who know us or work with us to tell our clients what they think of us as people and professionals. We are proud of the reputation we have achieved as experienced personal injury attorneys and are here to help those in need of quality representation.
How SUGARMAN Can Help You.
1

We will listen carefully to you.

2

We will advise you regarding your potential case and the relevant law.

3

We will investigate for you and bring legal proceedings if appropriate.
SUGARMAN lawyers know that the damage done to lives by injury can be profound, yet often difficult to quantify or describe. And those effects last a lifetime. Our personal injury lawyers have the experience and resources to make a powerful case by developing the evidence and using expert consultation and testimony in order to prove your claim at trial. Just as important, we represent the injured and their families with special regard for the social, mental and emotional issues they face.