Professional Malpractice
When the experts get it wrong.
If a professional violates your trust and causes harm, you may have a right to recover.
Generally, when someone mentions a malpractice claim, medical care providers immediately come to mind. Yet all professionals make mistakes that can cause injuries or financial loss. Professionals have a legal and ethical duty to act in their clients' best interests and to apply their education and training in a competent fashion toward that end.
When you hire professionals, either personally or for your business, you rely on their advice and expect integrity. In situations where a lawyer, accountant, architect, engineer, or other type of professional violates your trust and causes harm, you may have a right to recover. In order to bring a successful malpractice claim against a professional, you and your lawyer must prove that the professional violated the standards of his or her profession, and that the violation directly caused harm.
The complexity and expense of professional negligence cases cannot be overstated. Proving that a professional failed to follow the industry standards requires attorneys who have an extensive understanding of the applicable codes, regulations, guidelines, ethical rules, certification and licensing requirements. In addition, Massachusetts has specific statutes that apply to liability or malpractice claims against medical and accounting professionals. In order to successfully bring a professional malpractice case in Massachusetts, you need an experienced lawyer with the knowledge, skill and resources to handle such a complicated case.
The injury lawyers at SUGARMAN understand the complexity of these types of cases and have a proven record of helping people physically, emotionally and financially harmed by negligent professionals. Examples of SUGARMAN's success include: recovering for personal injuries caused by an engineering firm's malpractice, which resulted in a wall collapse at a construction site; recovering against an attorney's failure to file a claim within the applicable statute of limitations; recovering for emotional harm caused by the sexual abuse of a client by a mental health professional; and recovering for a financial loss caused by an accountant's negligent advice.
MORE ABOUT PROFESSIONAL MALPRACTICE
If you believe that the actions of a professional have fallen below the standard of care required, contact SUGARMAN for a thorough and candid discussion with one of our partners about the legal options available to you.
More About Professional Malpractice
SUGARMAN has successfully represented clients in cases of malpractice by all types of professionals, including professionals involved in building and construction such as architects and engineers; professionals providing financial and legal services and advice such as accountants and attorneys; and counseling professionals such as social workers, mental health workers and psychologists.
Learn More
Lawyer fails to file lawsuit in time
Settlement for client whose attorney failed to file the client's medical malpractice lawsuit within the applicable statute of limitations, resulting in the court dismissing the client's claim. In accordance with Massachusetts law, SUGARMAN attorneys not only proved the attorney's negligence, but also proved the negligence of the client's doctor in the underlying medical malpractice case.
Legal malpractice suit for injured tractor trailer driver
Settlement arising out of a workplace accident in which the plaintiff suffered crush injuries to his foot after being run over by a forklift. The plaintiff's original attorneys failed to file suit within the statute of limitations, resulting in the dismissal of the plaintiff's lawsuit against the forklift operator.
McStowe v. Bornstein, 377 Mass. 804 (1979)
Established precedent allowing legal malpractice suits to continue after the death of the defendant's attorney.
Located in Massachusetts
Complicating things further, Massachusetts has specific legal requirements for medical malpractice cases. They restrict when a claim can be made, limit the damages, and require certain types of evidence that are not required in other personal injury cases. In addition, written notice to the negligent provider is required before a lawsuit can be filed.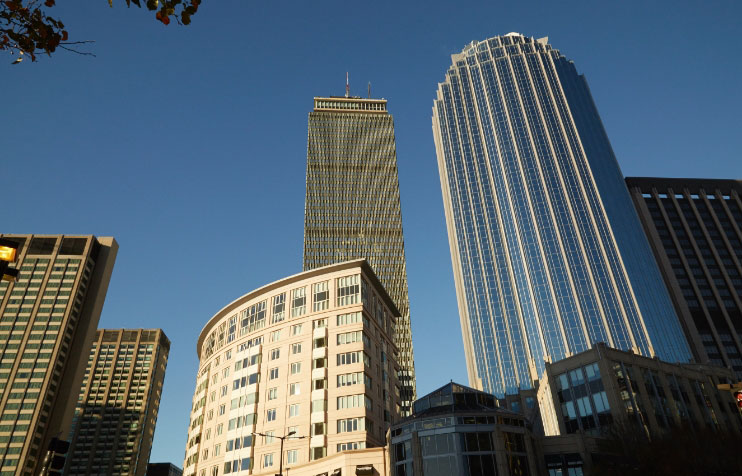 50 Years Experience
SUGARMAN's lawyers have over 60 years of experience representing patients harmed by medical malpractice and errors.
Our firm has an outstanding track record of verdicts and settlements throughout Massachusetts and has successfully handled almost every type of medical malpractice claim.