How to Choose a Personal Injury Lawyer
Most people have never needed to hire a personal injury attorney. Here's how to find the right one for you and your family.
You have suffered a life-altering injury in a car crash. You have been the victim of medical malpractice. A family member has died tragically due to a defective product. The overwhelming majority of people in these situations have little to no experience with the legal system and have never before needed to consult with a personal injury lawyer.
Some potential clients have a family member, friend, friend of a friend, or acquaintance who is a judge or an attorney and can recommend an experienced and reputable lawyer with a good personal injury lawyer reputation. That is a great place to start and SUGARMAN's attorneys receive many such referrals. Those injured who do not have a connection for a referral are forced to search the internet for a lawyer to handle their case. An online search of personal injury lawyers or firms in Boston or Massachusetts turns up page after page of attorney websites. With the information overload created by search engine results, it is becoming more and more difficult for a person with a serious personal injury case to wade through all of these attorneys to find a reputable and experienced law firm that can successfully litigate the case and obtain the best result.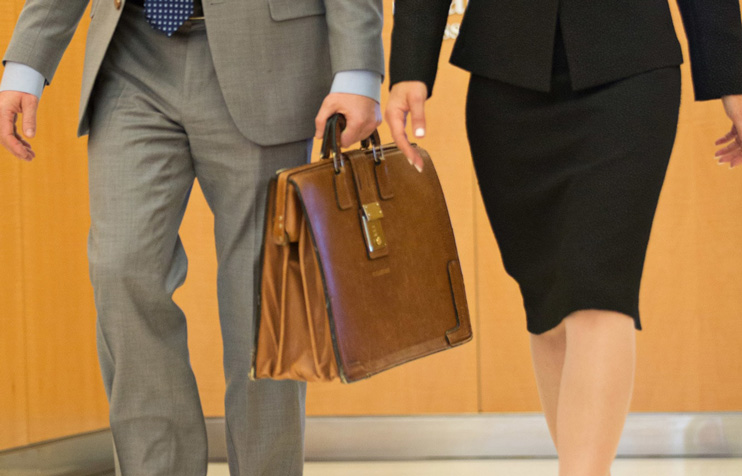 There are now more and more "marketing traps" that people would be wise to avoid when choosing a lawyer. Potential clients sometimes believe that a lawyer or firm placed near the top of their internet search results is indicative of the quality of the lawyer's work, reputation or experience. Sometimes it can be. Many times it is not. Some firms pay for prominent placement in search results or carefully tailor the content of their sites to increase their rankings (look for sites that seem to randomly list all major cities in Massachusetts or that repeatedly use "key words" in a way that makes the content almost worthless).
Potential clients need to pay close attention to claims made on the websites as well. Some firms and lawyers claiming to be leaders or experts in personal injury actually do not litigate cases – some resolve cases to avoid having a jury trial, some have other lawyers in their firm litigate their cases, and some simply act as referral "mills", directing cases to other firms and collecting referral fees. Lawyers claiming to have represented thousands of clients may have represented the vast majority of those clients in class actions or multi-district litigation, without being the lead attorney or litigating any portion of those cases.
More than a few lawyers claim to be nationally recognized in seemingly legitimate publications or listings that the lawyer has actually paid to be included in. Some national law firms advertise their services in Boston, whether it be through TV ads or ads on buses. Their connections to and knowledge of our court system may be minimal at best. They might not even have an attorney physically located in Boston or Massachusetts.
One of the most common ways that some personal injury lawyers and firms try to market themselves is by prominently displaying dollar amounts of results achieved for former clients. They provide little information as to when or what lawyer achieved that result, or the circumstances leading to the settlement.
It is wise to research a lawyer's reputation and experience beyond the lawyer's search engine ranking. In addition to word of mouth and positive feedback from former clients, a person searching for a lawyer should ask whether the firm actually litigates cases, the range of cases that the firm's lawyers handle and whether the firm's attorneys have established law in Massachusetts' Appellate Courts.
It is also important to research whether a firm's lawyers have received accolades and awards from or are members of industry associations such as Super Lawyers, the American College of Trial Lawyers or the American Board of Trial Advocates, all of which are merit-based organizations that do not require payment to be included. For complicated cases, an injured person also has to determine whether a firm or attorney has the resources and personnel necessary to see the case through to the end.
You and your family deserve the best representation you can find. SUGARMAN is proud of our history and experience in litigating the most complex personal injury cases and we are proud of the many accolades and awards that have been bestowed on us by our peers.
Most of all, we are proud of the results that we obtain for our clients. Our lawyers are happy to answer your questions about our firm and our work so that you can make the right decision for you and your family.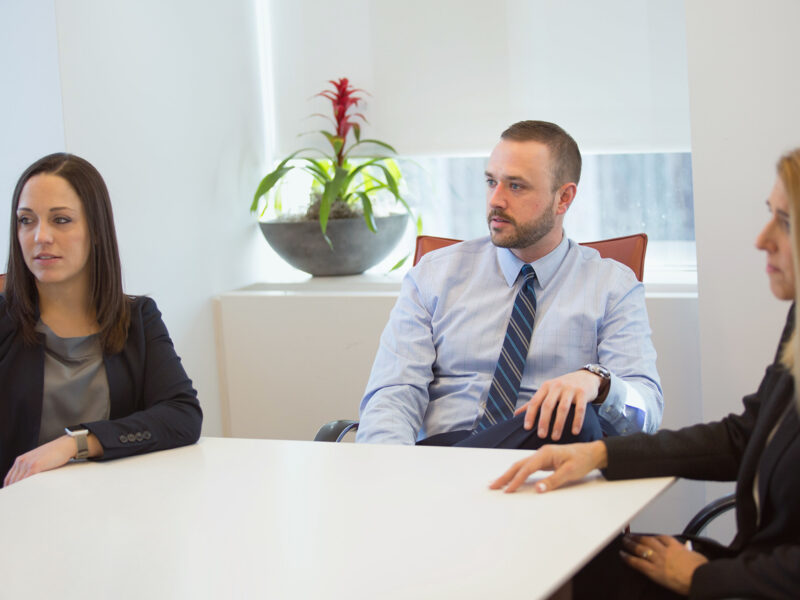 How SUGARMAN Can Help You.
1

We will listen carefully to you.

2

We will advise you regarding your potential case and the relevant law.

3

We will investigate for you and bring legal proceedings if appropriate.
SUGARMAN lawyers know that the damage done to lives by injury can be profound, yet often difficult to quantify or describe. And those effects last a lifetime. Our personal injury lawyers have the experience and resources to make a powerful case by developing the evidence and using expert consultation and testimony in order to prove your claim at trial. Just as important, we represent the injured and their families with special regard for the social, mental and emotional issues they face.