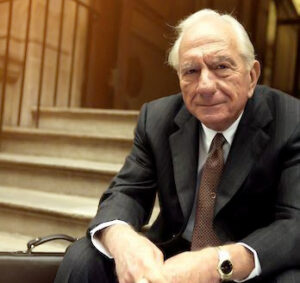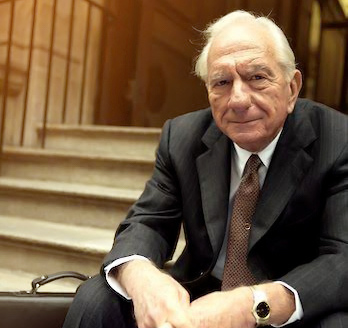 SUGARMAN is pleased to announce that Paul Sugarman, a Founder of the firm, will be honored on September 12th, when he will become inducted as part of the inaugural class of the Massachusetts Lawyers Weekly Hall of Fame. The Hall of Fame is a celebration of and acknowledgment for accomplished trial lawyers and judges who have been practicing for 30 years or are over the age of 60 with notable careers and service to the Massachusetts legal community.
Known as one of the most accomplished personal injury attorneys in Massachusetts history, Paul is widely recognized not just for his career accomplishments in the courtroom but for his continued presence as a pillar of the Massachusetts legal community. Over an almost 70-year career, Paul has represented clients in some of the most complex and high-profile cases in Massachusetts, including the representation of the Chief Justice of the Superior Court in proceedings before the full bench of the Supreme Judicial Court. He has 25 appellate decisions to his name, a number most likely unmatched by any other Massachusetts trial attorney, including some of the seminal Massachusetts personal injury law decisions.
In addition to his unparalleled legal career, Paul's record of public service is equally distinguished. After finishing law school, Paul served three years in the Judge Advocate General Corp's United States Army. He was appointed by the Supreme Judicial Court to the Board of Bar Overseers for a four-year term, and served as its Chair for three of those years. From 1990 to 1994, he served as Dean and Professor of Law at Suffolk University Law School, rejoining SUGARMAN after his tenure there. He has numerous honors and awards, including an honorary Doctorate of Laws from Suffolk University, the Gold Medal Award from the Massachusetts Bar Association and the Civil Justice Award from the American Board of Trial Advocates.
This recognition is beyond well-served and SUGARMAN congratulates Paul for yet another honor in his distinguished career.