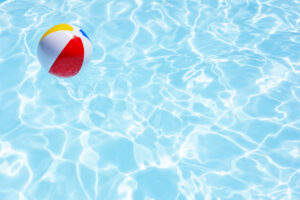 Pools are often looked upon fondly—a sign of sunshine, summertime, and gatherings with friends and family. However, as everyone knows, pools can also be dangerous if proper precautions are not taken, especially for children.
Drowning is the leading cause of unintentional injury deaths in children aged 1-4. For individuals aged 5-19, drowning is the third leading cause of unintentional injury deaths. It is important to make sure that the pool is running properly in order to minimize the risk of drowning. You can read our previous post regarding Swimming Pool Safety and Massachusetts Law for more information.
Why Are Pool Drains Dangerous?
The Virginia Graeme Baker Pool and Spa Act is a federal law that went into effect on December 19, 2008, and requires that drain covers at public and semi-public pools must comply with entrapment protection requirements specified by the joint American Society of Mechanical Engineers and American National Standards Institute performance standards. The act is named after Virginia Graeme Baker, a young girl who passed away in 2002 at the age of 7. She was in a hot tub when she became stuck to the drain and was unable to break free, due to a suction-like vacuum seal that was created, in part, due to the shape of the drain. The drain was so powerful that it took two men to free her from the hot tub. In response, her mother lobbied Congress for this law to be placed into effect, requiring anti-entrapment drain covers.
Three drain covers were recently recalled due to their non-conformance to this act, and the subsequent drowning and entrapment danger they pose to swimmers and bathers.
Which Drain Covers Were Recalled?
The drain covers are the Vijayli-US drain covers that were sold from July 2020-March 2023, Pickloud-US drain covers that were sold from April 2021-March 2023, and the Ejoyous-branded drain covers that were sold from December 2022-March 2023. All three were sold on Amazon. If you purchased one of these drain covers, it is recommended that you immediately stop using the pool until you are able to remove the drain cover and replace it with a safer option. It is also important to remind children to stay away from the drains in pools. It is also a good idea, particularly if you have an older pool, to determine if your pool drain meets the standards of the Virginia Graeme Baker Pool and Spa Act. Switching your drain cover to a safer one is a small switch that could have a big impact when it comes to preventing drowning deaths.
If someone you know has suffered a drowning injury, and you believe it may be due to non-compliant drain covers, it may be a good idea to speak to a personal injury attorney about the potential liability of the parties involved. SUGARMAN has a team of dedicated personal injury attorneys who represent those who have been injured. If you would like to speak to one of our attorneys regarding liability, please fill out a Contact Form, call us at (617) 542-1000, or e-mail info@sugarman.com.