According to the CDC, it is estimated that 8% of children in the U.S., or 1 in 13 children, suffer from food allergies, with peanuts accounting for more serious allergic reaction. Which makes it all the more important for companies to accurately label foods that may contain peanut products and immediately issue recalls for any products that have already been sold without proper warnings.
Why was the recall issued?
On January 29, 2023, Two Rivers Coffee voluntarily recalled fifteen different product lines due to its failure to warn of the presence of peanuts in its products. This recall affects products sold under the names "Two Rivers Coffee", "Brooklyn Beans", and "Pingo" brand names. Although based in New Jersey, these recalled products can be purchased online and at retail stores nationwide. This recall includes "Brooklyn Bean Peanut Butter Cup Hot Cocoa", "Pingo Peanut Butter Cookie Hot Chocolate", and "Cold Stone Peanut Butter Cup Perfection" in 12 count, 40 count, and 100 count boxes. Additionally, the recalled products are labeled "Best by" January 2022 through December 2024 and were distributed to stores and vendors from January 2021 to November 2022.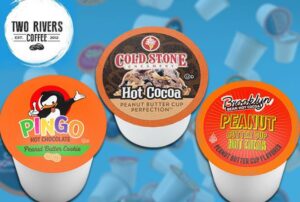 Two Rivers Coffee claims that a raw material supplier failed to disclose the presence of peanuts, peanut oil, or cross-contamination with peanuts in one of the ingredients for the coffees. No allergic reactions, hospitalizations, nor illnesses have been reported so far, which hopefully will be the case moving forward.
What do I do if I purchased these products?
FDA is urging customers with peanut allergies to not use or open these products and return them, where purchased, for a refund. The same applies to anyone who is fearful of someone with a peanut allergy coming into contact with the recalled products.
When you or someone you love is impacted by product liability, a personal injury lawyer should be consulted regarding the potential liability of the manufacturer and retailer. SUGARMAN has a team of dedicated personal injury attorneys who represent those who have been injured. If you wish to speak with one of our attorneys please fill out a Contact Form, call us at (617) 542-1000, or email info@sugarman.com.