As summer approaches, many of us are looking forward to hosting gatherings with family and friends. While it can be easy to be caught up in the excitement of hosting friends, potential hosts should be aware of the legal responsibilities they inherit when they serve alcohol at a party.
What is Dram Shop Liability
You may already be aware that private businesses which serve alcohol can be held liable if they overserve or serve visibly intoxicated customers. In Massachusetts, this type of liability is referred to as "dram-shop" or liquor liability. If the intoxicated person then causes injury to another due to being intoxicated, whether a car accident or otherwise, the bar or business can be liable to the injured person under Massachusetts law.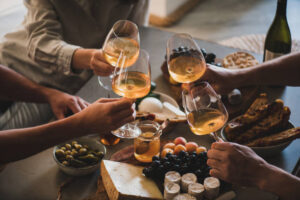 What is Social Host Liability
Many people are aware of the responsibility that bars and restaurants owe their customers. Few realize that ordinary people have responsibilities when they serve alcohol at an event or party. Although every situation is different, courts in Massachusetts, including Supreme Judicial Court (the highest court in Massachusetts), have ruled that private citizens may be liable in a personal injury or wrongful death lawsuit for serving alcohol at their homes to intoxicated persons under certain circumstances.
Generally speaking, a host of an event who knowingly serves alcohol to an already intoxicated person (or serves alcohol to a minor) may be liable to a third-party who is injured due to the acts of the intoxicated person or, in rare circumstances, for injuries the intoxicated person suffers. Any person bringing such a lawsuit must also prove that the host provided the alcohol served. If guests consume their own alcohol, it is likely that the homeowner cannot be held liable.
How this Affects You
If you decide to host a gathering this summer with alcohol present, be aware of the responsibilities you are assuming. You could be held liable for the actions of your guests if they get into their car intoxicated. Watch your guests carefully, and if the situation calls for it, don't be afraid to take away their keys and get them an Uber. Additionally, if you have been injured by an intoxicated person or driver, you should be aware that other parties may be liable to you under Massachusetts law. At SUGARMAN, we have years of experience litigating dram shop and social host liability and understand how to deliver the best results for our clients. If you need assistance following an accident, please call us at 617-542-1000.